WOW! WE HAD 28 ENTRIES IN THE MAY KIDS' CHALLENGE!
I THINK THAT'S A RECORD FOR US!
I MADE A LIST OF EVERY ENTRY:
AND OUR WINNER IS:
CONGRATULATIONS, AJ!!
You have won $10 to spend at the Stitchy Bear Shop!
---
Thank you ALL so much for all your beautiful entries!
And thank you SO MUCH to Jenn Zeeb for posting all the creations
from your after school group!
Ladies, even tho school is out soon, we hope you'll continue to join us
over Summer Vacation!
We LOVE Junior Crafters!
And we LOVE to give out prizes!!
We have chosen a theme of
We know that while school is out for summer
most of our young artists have other things to do
and like to play outside and run around!
But there are rainy, yucky days
when you get SO BORED!!
Instead of saying there's "Nothing to do"
why don't you make a card or art project?
Post a picture of your project in our
and you'll have a chance to WIN prizes!!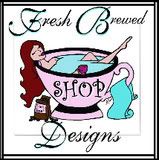 Some of you have already made projects
using some of the images from Fresh Brewed!
Now you'll have a chance to win your own!!
We are going to give the winner their choice of
THREE images
We have a fun change this month!
We are going to give you a FREEBIE to get started!
IF you use THIS FREEBIE and enter our challenge
we will email you ANOTHER FREEBIE
The catch is, you HAVE to use the FREEBIE
in order to get another one!!
But you have a chance of collecting FOUR free
Fresh Brewed Designs Digis
just by using the FREE ones we send...
Every time you use an image, we send more!!
Here is the one to get you started:
Her name is "Angel Cake" and the image is called "Summer Days"
Isn't she CUTE?
Go ahead and grab her!
We can't WAIT to see your
Dreaming of a Sunny Day Projects
!!
and post pictures for us!
Our Kid's Design Team made some great projects!
You can read more about them at the June Challenge!
Peanut:
AJ: