The theme is
Dreaming of a Sunny Day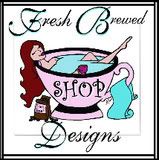 and we started with this great FREEBIE:
Any kiddos who use this FREEBIE in their project
receive a new FREEBIE by email!
Some of our Kid Designers have loyally entered every week!
Here are a few projects using some of the freebies they received:
Abby
AJ
Lizzy
Joey
They really seem to be having fun with the challenge this month!
Why don't you have your kids grab the FREEBIE
and post a project
It's a GREAT way to beat the heat and they LOVE glue and glitter!